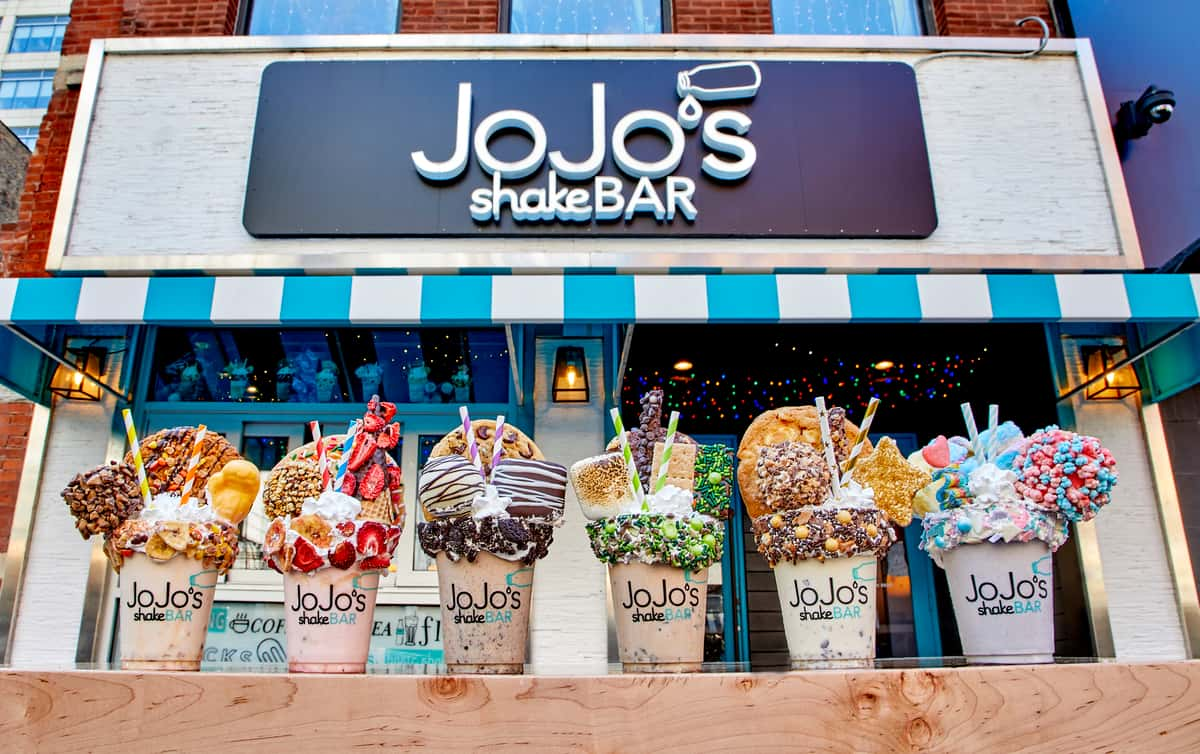 Faq
Frequently Asked Questions
- The Winter Wonderland tent is heated.
- We have two Igloo domes & they are first come first serve.
- We cannot guarantee you will be seated together if you have multiple reservations.
- There is a $10 table charge for sitting in the tent.
- When making a Winter Wonderland reservation, select outdoors on OpenTable.
Although walk-ins are welcome, we highly recommend making a reservation on our OpenTable.
Yes, we take walk-ins, but they are based on availability. We cannot guarantee that you will be sat without a reservation.
Yes! You can order our entire sweet & savory menu for carry out through our kiosk.
I can't find biggie shakes when I try to order online, why?
Unfortunately, we cannot offer biggie shakes on online platforms for delivery. Our biggie shakes are made to order for carry out through our kiosk.
I have 2 tables (or more), can we be seated next to each other?
We cannot guarantee that separate reservations will be seated together in the same area or at the same time.
Can I bring a cake or cupcakes?
We do not allow outside food or drinks. In the case that you decide to bring a cake or cupcakes, you will be charged a $25 outside vendor fee.
Do you do anything for birthdays?
We offer complimentary candles on milkshakes for the birthday guest. We also have our birthday bonfire, which starts at $21.
I'm running late for my reservations, can I still be seated?
Reservations running late will be given a 10 minute grace period. After 10 minutes, we cannot guarantee that we will be able to accommodate your reservation.
I left a voicemail and I have not heard back, why?
We apologize for the inconvenience, we check our voicemails daily and do our best to respond as soon as possible.
Someone has a peanut allergy, can we still come to jojo's?
All of our shakes may be cross-contaminated with peanut dust. Depending on the severity of the peanut allergy, the customer should be aware that all of our cookies, toppers and shakes live in a peanut dust contaminated area.
Do you offer any vegan options?
Our nada-milkshake and nada-milk bar is dairy-free and you can add the dairy-free whipped cream to it.
Is our marshmallow kosher?
We do not keep a kosher kitchen. Our marshmallows may contain gelatin that is made from animal fat, like pork.